Mountain Winery | Saratoga, California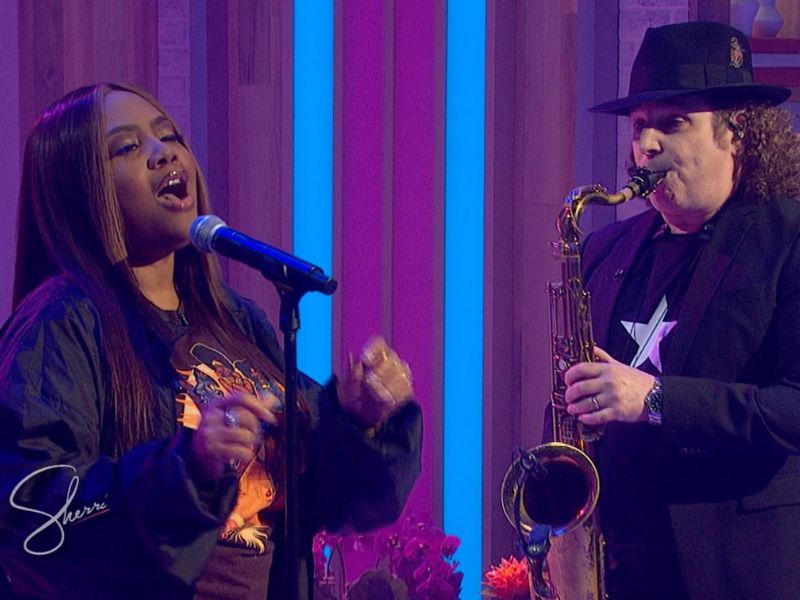 The absolute smoothest of Blues, Jaz, R&B, Soul and Pop music will be coming to the
Mountain Winery, in Saratoga, California. You've seen, and heard them together on the
contemporary jazz hit, "Coastin'" in 2022, now, get ready to see them together on the live
stage! The musical QUEEN, Layla Hathaway, joins FOUR-TIME GRAMMY nominee, Boney
James AKA "The Almighty," for a night of the smoothest, most soulful Blues and Jazz you
could find anywhere outside of a New Orleans 20s Speakeasy!!!
Blending Soulful Blues with, classical, and hip-hop into a genre-defying masterpiece in
James' latest album, Detour, as well as his chart-topping hits and beloved fan favorites.
Combined with Lalah Hathaway's unique and dynamic voice, that has graced stages
alongside legends like Prince and Stevie Wonder, bringing the sounds of R&B, pop and
soulful jazz to the stage.
Grab your tickets right now for Saturday, September 23rd 2023 at the Mountain Winery
Amphitheater, in Saratoga, California. So that you don't miss this opportunity to join the
smoothest of concert experience's!
Experience the magic of an unforgettable night filled with soulful melodies and powerful
performances by two music legends, Boney James and Lalah Hathaway. This dynamic duo
have a history together, having released the contemporary jazz hit "Coastin'" in 2022. Now,
they're ready to create another unforgettable performance at the Mountain Winery
Amphitheatre, high in the Santa Cruz Mountains of California, this concert is going to be
another masterpiece!
Boney James, a four-time Grammy Award nominee and Soul Train Award winner, is ready to
dazzle you with his chart-topping jazz and R&B sounds from his greatest hits, latest album
Detour and fan favorites that have peaked in the Top 10 on the Billboard 200! Picture
yourself dancing to hits like "Bring it Back" and "Full Effect." Delivering groovy basslines,
rhythmic drums, and sax-laden instrumentation, you will be absolutely transfixed as Boney
James takes the stage. Featuring a back catalog of 18 studio albums, including gold-certified
90s classics, Seduction, Sweet Thing, and Body Language, known for his signature blend of
blues, soul, roots, classical, art-pop, and hip-hop, he certainly has the music to get your body
moving in interesting ways!
Featuring a musical legacy spanning three decades, and including an astounding five
Grammy Awards! Lalah Hathaway's talent knows no bounds in her strive to bring out the
very best in R&B ballads, to pop songs, and beautifully soulful jazz. Over her extensive
career, she has collaborated with some of the industry's finest artists and producers,
including Pharrell Williams, Kendrick Lamar, Dr. Dre, and Snoop Dogg… just to name a few!
And now, both "The Almighty," Boney James and the legendary, Lalah Hathaway prepare to
bring their same inexhaustible energy to the Mountain Winery! Don't miss the opportunity
to see them light up the stage in California, for an evening of incredible music, unmatched
talent, and an unforgettable atmosphere. Mark your calendars, secure your tickets, and get
ready to create memories that will last a lifetime.