Mountain Winery | Saratoga, California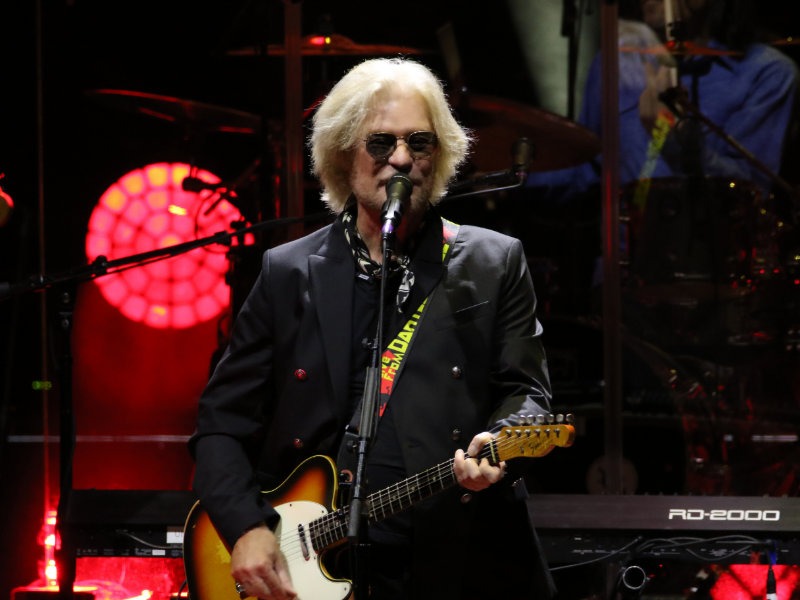 Ohhhh boyyyy!!!! Have we got some outstanding news for you!!! Two of the hottest, most successful, and influential musicians of their generations have teamed up for a tour of epic proportions. Having already thrilled audiences on the first leg of this tour, y'all can expect him and his special guest to go all out with this live show at the Mountain Winery on Thursday, October 26, 2023, when he passes through. The venue, too, is pretty fantastic and will have all the facilities and amenities to make the show that much more special. Legends like these don't come around very often, and whenever they do, they always sell out, so tickets are gonna be really hard to come by, but you've landed on the best website on the planet to secure your spot. Click the "GET TICKETS" button right now and be part of the lucky few that get to attend.
As you already know, Daryl Hall is on his solo tour, which started in April 2022, and due to popular demand for his outstanding work, he has added extra dates to the second leg of it. The tour, titled "Daryl Hall and the Daryl's House Band," fts special guest Todd Rundgren and watching the two combined is a truly special treat!!! The whole thing has much of the amazing material from Hall's solo career plus his time with Hall & Oates as well as Rundgren's back catalog.
Entering the world on Oct 11th 1946, Hall began his career in the early '60s playing music in various bands throughout the Philly area. In '72, he met John Oates, and the two created Hall & Oates. With their incredible talents, the duo went on to sell over 60 million records worldwide and have 34 top 40 hits, including "You Make My Dreams," "Maneater," "Rich Girl," "Sara Smile," "Out of Touch," and "Private Eyes."
Eventually he went solo, releasing five studio recordings, two of which were arguably the best, "Sacred Songs" and "Three Hearts in the Happy Ending Machine," the latter of which gave Hall his best-selling single, "Dreamtime."
He also has an amazing web series called "Live From Daryl's House," which has floored audiences, especially with the variety of guests that come to perform. Also in 2014, he was inducted into the Rock and Roll Hall of Fame as a member of Hall & Oates.
Todd Rundgren, just like his tourmate, began his career in the 60s. He has had some huge hits to his name, like the critically acclaimed albums Something/Anything?," "A Wizard, a True Star," and "Hermit of Mink Hollow." Plus he also helped produce albums for other big names such as Meat Loaf, Grand Funk Railroad, and XTC.
Both artists are multitalented individuals with the ability to sing, songwrite, produce, and engineer and have become cult figures in the industry. That is why people absolutely love to watch them do their craft, especially live on stage, so you've gotta get yourself to this event, soooo secure your spot before it is too late.