Mountain Winery | Saratoga, California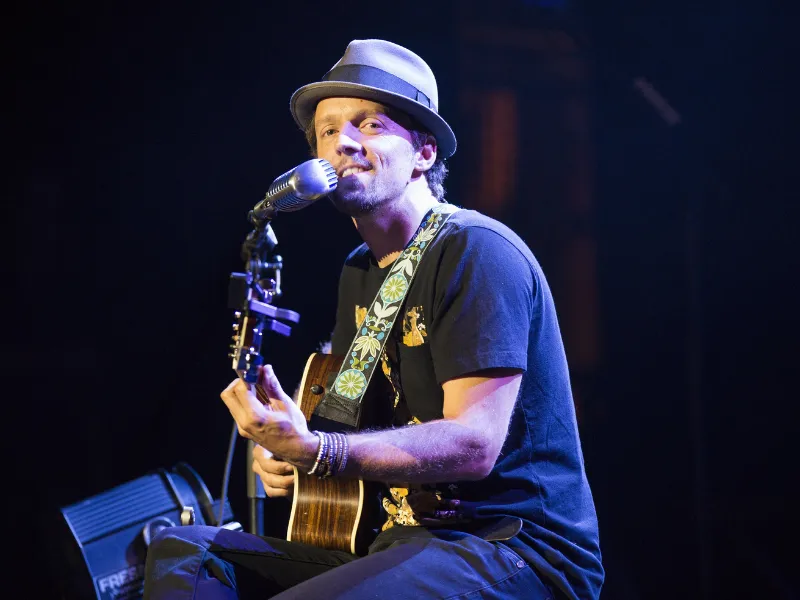 Sing and dance to the joyful whimsies of life with Jason Mraz in his Wednesday concert LIVE on August 7 at the Mountain Winery, Saratoga! The "Mystical Magical Rhythmical Radical Ride" tour will promote the singer's disco and up-tempo-inspired eighth album, traveling to 25 cities across North America. Jason Mraz is your one-stop shop for life-loving music and laid-back melodies! He is the multi-awarded mastermind behind the diamond-certified single "I'm Yours" and GRAMMY-winning hits "Make It Mine" and "Lucky." The superstar has also achieved several other multi-platinum records and chart-breaking feats, which include the six-times platinum "I Won't Give Up" and "Love Someone" from his Billboard 200 Top 2 albums Love Is a Four Letter Word and Yes! Expect the upcoming concert to showcase all these and MORE, backed up by a surprise guest and Jason Mraz's Superband. Tickets are selling out - click the button above and get yours now!
Let Jason Mraz sweep you away into a musical cruise cherishing life's little celebrations this summer season! Promoting his eighth studio album, the singer's North American tour will visit 25 cities coast-to-coast, including a highly anticipated Mountain Winery jam sesh on August 7. The concert will also feature Mraz's Superband, an extensive instrumental ensemble featuring the Raining Jane folk-rock group, drummer Mona Tavakoli, and other hand-picked musicians, plus a yet-to-be-revealed special guest!
Our headlining artist described his latest album as a "return to pop," listing ten vibrant tracks influenced by high-energy disco and up-tempo dance music. Mystical Magical Rhythmical Radical Ride also marks the singer's reunion with producer-writer Martin Terefe since their last collaboration in 2012. See below for the album's complete track listing.
Getting Started
I Feel Like Dancing
Feel Good Too
Pancakes & Butter
Disco Sun
Irony of Loneliness
Little Time
You Might Like It
Lovesick Romeo
If You Think You've Seen It All
"I feel like anything I had done that was uptempo in the past still had a rock feel to it, and I wanted to try to get a little more into the dance lane because I haven't experienced that before. I wanted to try something new," the artist remarked about his album in an interview.
Wearing his trademark trilby and laid-back smile, Jason Mraz has entranced MILLIONS of fans worldwide with cheeky humor and breezy melodic pop. He's Mr. A to Z. He's the Geek in the Pink. He's the critically acclaimed singer-songwriter who composed the diamond-certified lead single, "I'm Yours," and GRAMMY Award-winning hits "Make It Mine" and "Lucky" feat. Colbie Caillat in his third studio album, We Sing. We Dance. We Steal Things. His first one, Waiting for My Rocket to Come, spawned "The Remedy (I Won't Worry)," a Billboard Hot 100 Top 15 finisher. The Love Is a Four Letter Word and Yes! albums, meanwhile, peaked second in the Billboard 200 weekly ranks, contributing to the superstar's legendary track record with the 6x platinum "I Won't Give Up" and the chart-topping "Love Someone." Mraz's other accolades also include eight San Diego Music Awards, two Teen Choice Awards, one People Choice Award, and a 2009 induction to the Songwriters Hall of Fame.
Hitch a spot in Jason Mraz's Mystical Magical Rhythmical Radical Ride when it stops by Saratoga's Mountain Winery on Wednesday, August 7! Backdropped by scenic vistas of mountain regions, this venue provides immersively tuned outdoor acoustics, pristine concert lighting, and assorted amenities worthy of world-class distinction. Book your tickets now, and get back to us for the latest updates!