Mountain Winery | Saratoga, California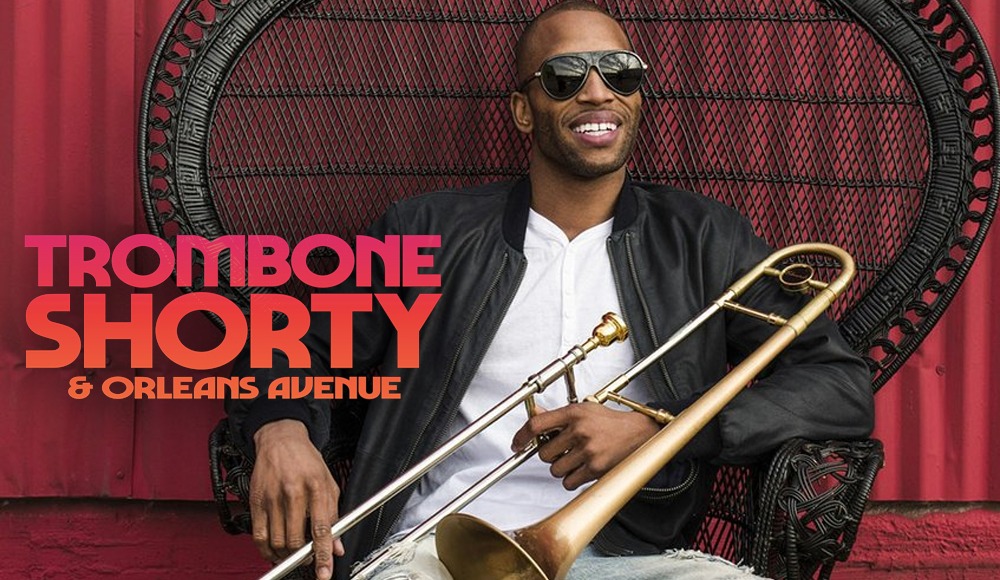 As one of the finest names in Jazz music, Trombone Shorty is bringing his signature blend of soulful notes and tunes to the big stage, featuring his own band, Orleans Avenue. Touring since 2009, the man's set to serve a Jazz experience like no other. Currently on the road for an extensive series of summer shows, Trombone Shorty and Orleans Avenue are hitting the stage at Mountain Winery on Tuesday, 1st of August 2023. Rooted in New Orleans, the trombone master delivers astounding influences from R&B, funk, and soul - blended into his jazzy artistry. Picking the instrument up at the age of four, Shorty's definitely a living legend, a cultural icon, and a national artist for his contributions to Orlean's sonic offerings. An inspiration to many, the man is definitely an artist by heart. So, don't miss out on this chance to catch the jazz legend performing live on stage by booking your tickets now!
Integrating classical instruments into the modern age, Trombone Shorty's unique blend of Jazz, R&B, folk, and soul remains unmatched in the industry. Hailing from New Orleans, the man achieved legendary acclaim for his astounding craft and support for the local jazz scene. Since 2009, the man has been touring with his own band - Orleans Avenue.
Picking up the instrument at the age of four, Troy Andrews found his edge with the trombone "because the family already had a trumpet player". Performing in various bands and parades throughout his childhood, his parents opened a club named "Trombone Shorty's", where he'd play a few times. The name stuck around and set Andrews on a journey of redefining jazz in the modern age.
Featured as a member of Lenny Kravitz's horn section, Trombone Shorty got to share the stage with some of the industry's biggest names including the likes of Aerosmith. From then on, the man's career was on the road to soaring high up.
Largely hailed as a child prodigy who had immense support to chase his dreams, Shorty's journey isn't all glitter and gold. The man was fueled by passion - participating in protests in his hometown. "Because of that moment, the kids and people who want to play on the street are still able to do that because of what we did." he shared with CBS News, telling about a time when police stopped their group from playing in Jackson Square.
"Without New Orleans, I wouldn't be here," he shared. "And I really mean that with my whole heart."
Taking pride in his roots, Trombone Shorty became an icon for his talent, achievements, and service to local communities. On a mission to inspire new generations of musicians, he set up The Trombone Shorty Foundation "to preserve and perpetuate the musical heritage of a city where music is everything." Recently, the artist took kids on an exchange trip to Cuba, sharing the power of music among young artists, proving that music connects in its most beautiful form without boundaries.
"The foundation is just about inspiring the next generation and letting them know that ... through music, it could be your passport to do whatever you want to do," he shared, as cited from CBS News.
A legend and an inspiration to many, Trombone Shorty is definitely an artist worth following. Driven by talent, passion, and love, the man remains true to his mission as an artist - to inspire hearts and minds through the power of every note.
Book your tickets now!